6 Reasons to Buy a Mobility Scooter
Outrank | 12 May, 2021
Getting a mobility scooter has its obvious perks; they provide more accessible transportation and just seem really fun to have around. In fact, mobility scooters do so much more than save you some time or help you run errands. They can majorly improve your quality of life and, in some cases, help you regain your freedom.
Having mobility issues doesn't mean that you could no longer enjoy the same hobbies and lifestyle that you always have. Mobility scooters are designed to make life much easier and give you a helping hand so you could enjoy the life that you deserve.
Still, these devices can seem to be an investment, as their price could range anywhere from £450 to £2500, with different battery lives, features, and styles causing the difference in price points. So, one can be hesitant as to whether or not the benefit that they'll get will match the price that they'll have to pay.
If you've been considering getting a mobility scooter for a while now, but you can't properly evaluate whether or not you'll get the best use out of it, then you've come to the right place. Below, we've listed six reasons to get a mobility scooter that'll show you just how much value this device can add to your life. So, let's start!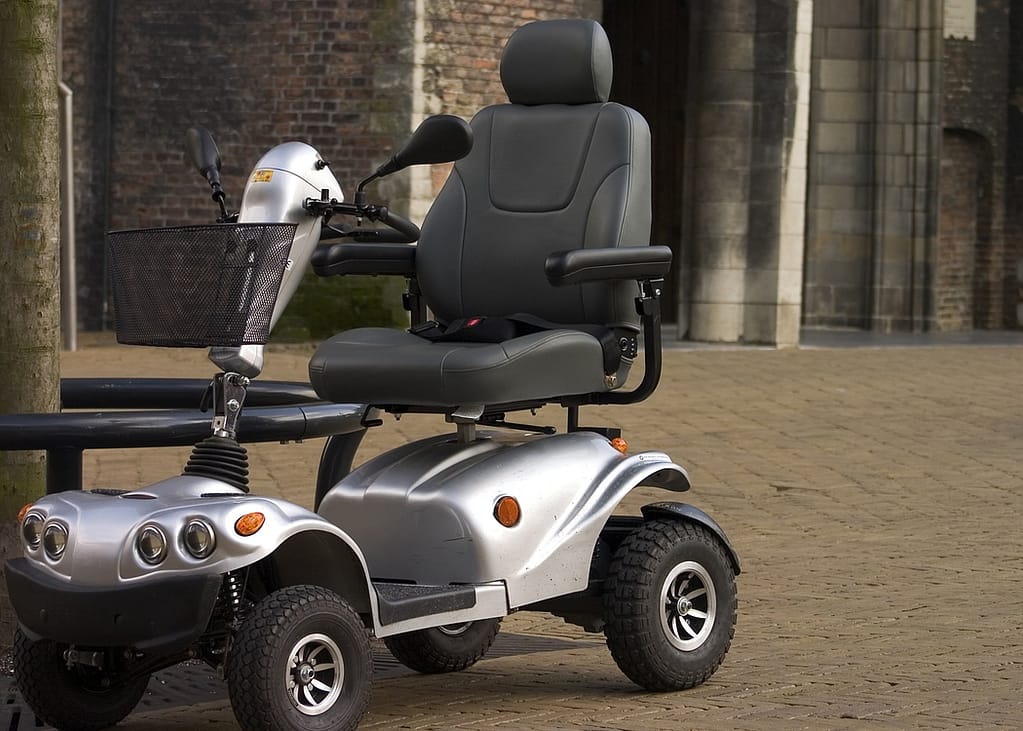 1. Mobility Scooters Save Energy
One of the reasons that might prevent some people from going out more is that they get too exhausted and often need to rest for a few days afterwards. 
Getting a mobility scooter would majorly change that and help save your energy so that you could go anywhere without worrying about tiring yourself out.
It'd also help you spend much more quality time outside, as you'll be able to simply enjoy a good day out without having to choose which outings are a priority and which aren't.
2. Preserve Independence
Having to depend on others to perform simple tasks such as grocery shopping or running some errands can make people feel like they're losing their independence. 
Still, a mobility scooter would not only help you regain your independence and do your own shopping, but it'd also allow you to move easier around your own house.
You could clean your house yourself with ease, as well as go around the neighbourhood at any time you want without having to rely on someone else to be available with you.
3. Easier Travel
There's so much beauty in this world waiting to be explored, yet having to stand in long lines or walk for hours when sightseeing can discourage anyone from having a change of scenery.
Mobility scooters will help you quickly navigate airports, crowded sights, and you could even take them with you on flights as they're FAA-approved for air travel.
Still, you don't have to travel far in order to have a good time. A change of scenery can be a simple day out in the neighbourhood park. All in all, mobility scooters will definitely make travel and transportation much more accessible.
4. Saving Money
Saving money through getting a mobility scooter might come as a surprise; after all, they can be considered quite an investment, but they'll also save you a lot of money in the long run.
Whether you rely on public transportation to get from one place to another, or you take a taxi for door-to-door drop-off, getting a mobility scooter will save you the fares that you'd otherwise have to pay. After a while, you'll find that what you'll save will far exceed what you might've paid for the device, to begin with.
There are barely any extra costs that come with a mobility scooter. The batteries that operate the scooter can be recharged, and there's little maintenance required for your device.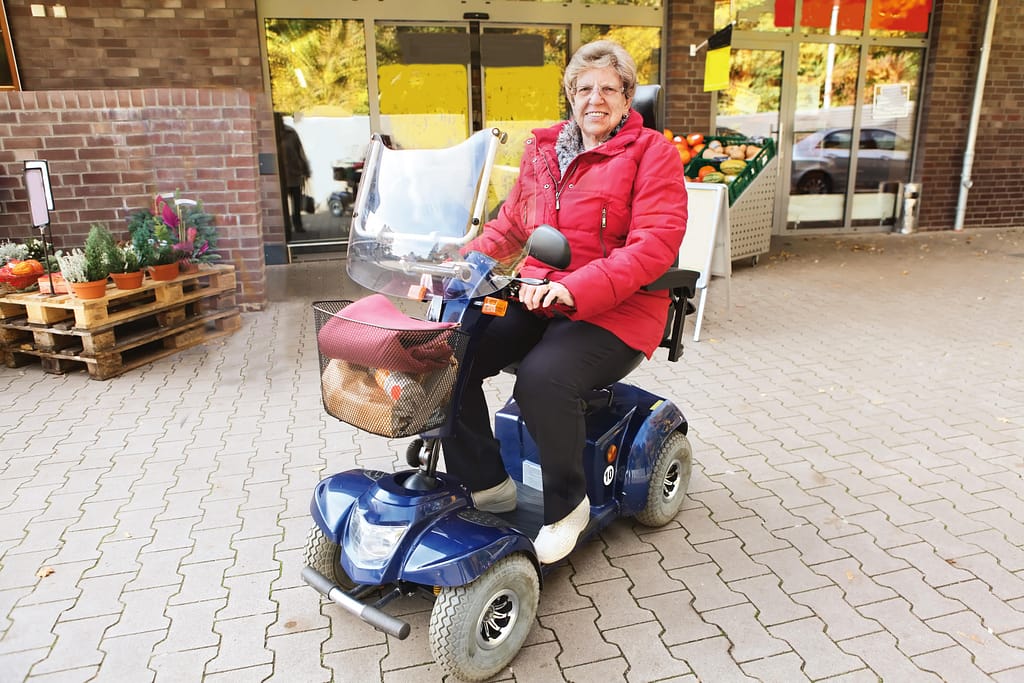 5. Keep Your Hobbies
Having a few hobbies that you like to do for fun or to let off some steam is highly beneficial to both your physical and mental well-being. Many patients list not having the energy or ability to keep doing the activities that they love as one of the worst things about living with their illness.
For some people, these hobbies can be taking a walk around your neighbourhood to enjoy the fresh air, attending a flower show, or reading a book at your local park on a sunny day. 
Having a mobility scooter will make it much easier to keep up with these hobbies and even have new ones.
6. Maintain Your Inner Peace
What does owning a mobility scooter have to do with one's inner peace? You see, planning your every move can often take its toll on you. Some people don't prefer having to rely on others and their schedules in order to be able to do something that they want to do.
In a way, it can feel like a part of your freedom is taken away when you can't simply get going whenever you please. It can also be scary to think of not being able to handle an emergency unless you have someone available to help you.
Whether you ever urgently need to get somewhere or you don't want to be bound by the strict timings of public transportation, mobility scooters will help you go anywhere you want whenever you please.
Having this range can greatly impact your self-esteem and make you feel like you're ready to take on anything. In turn, this will help maintain your inner peace.
Final Thoughts
The best type of investment that you can make is one that's for the better of your own well-being, and that's what mobility scooters provide. They make everyday tasks that might usually require planning in advance much easier and trouble-free.
After all, a hassle-free life where you get to keep your independence is the least that anyone deserves.